Get reliable & affordable disinfecting services and general pest control for your facility with a 100% satisfaction guaranteed!
Did Wildlife Wreak Havoc in Your Home?
Has your attic been littered with rat droppings? Did your basement become anest for pests? Clean up your space with a disinfection treatment from pestdepot.com. Our specialized mold disinfectant can remove all traces of animal droppings, urine, mold and bacteria from your home or commercial facility in the Deerfield Beach and Palm Beach, Broward and Miami-Dade Counties.
To get a free estimate, contact us today.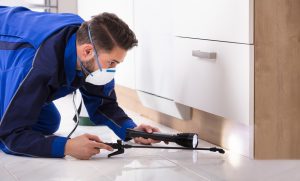 Leave the dirty work to us
You don't have to deal with animal damage alone. When you hire us for a disinfection treatment, you can relax knowing that:
We'll use top-of-the-line mold disinfectant products to remove every trace of bacteria.
We have the experience needed to safely disinfect your space.
We can free your home from toxins in next to no time.
Request a Callback
Enter your details in the form and we will call you back.